Acting Coach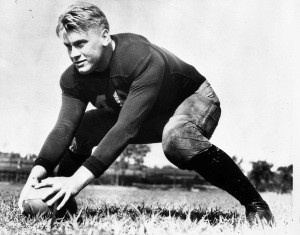 I love working with people in a creative way.
If you are an actor, I can help you shape a monologue or assist in preparation for a theatre or film audition.
If you are a business professional, I can assist you with a presentation or offer tools to develop more presence in daily contact with others.
Send me a note HERE and tell me what you're working on.
Here's What People Are Saying…
"Chris is direct, open, honest and constructive. Within a few minutes of working with him my monologues found new physical and emotional life. I found his coaching to be particularly helpful in creating an active life on stage." – Jim Vadala
"Chris was warm and supportive in our session. He made me feel comfortable and free to play, to mess up, to go for it. He gave constructive feedback and offered fresh ideas for how to approach the text. I would absolutely work with him again and would recommend him to other actors." -Amy Newman
"Chris – I felt PREPARED when I walked onto the PATA stage.  Knowing what to expect and how to approach a general audition was key to a decent audition." – Rhona Klein
"I'm going to college!  The Manhattan School of Music!  Thank you, so, so, SO much. This has been an exhilarating and stressful year and you have helped me get through it with your support and your belief in me. I am so glad you were a part of my life in Portland, and I'm incredibly humbled and grateful that you are helping me launch the next chapter of my life in a whole new state. This is gonna be great."     ~ Amber Mitchell

 "I will be attending the University of Arizona next fall getting a BFA is Musical Theatre. I ended up getting offers from six colleges for their musical theatre programs! Thank you so much for your help on my monologues during this audition process! It helped me so much! " ~ Ali O'Neill
 "I've decided on getting my BFA in Acting at CalArts!  I couldn't have done it without you. Thank you so much for preparing me for my auditions and encouraging me along the way. It has meant a lot to be able to work with you one on one and in the Meisner class." ~ Rachel Bentzen
"It's all about making discoveries on the journey, and Chris is a patient guide, trusting the process and letting the story unspool like a ball of yarn. The most important tools Chris gave me come from that adventure: focusing on discoveries, staying patient within the story, and then simply handing it off to the audience."  –Andy Lee-Hillstrom
"Chris brings great insight to coaching from his extensive teaching and acting background. He develops wonderful rapport with his students. Chris is also very organized and accommodating when scheduling appointments and he is always prompt. Chris is a nice person, enjoyable to be around, and keeps it fun when doing the hard work of acting." – Megan Lea