I devise custom workshops to help people connect, collaborate, develop and play.
Current Acting Classes HERE.
Workshop format may include:
Ice Breaker, Theatre & Team Building Games
Authentic Connection & Acting Techniques
Creative Writing & Playwriting
Meditation, Mindfulness, Alexander Technique & Yoga
Movement, Ensemble Building, Choreography & Composition
Character Development, Monologue & Physical Embodiment
Narrative Structure & Scene Study
Acting Class – Authentic Connection – Meisner Technique
Ongoing. Open to all levels. Each class series, students are guided through a physical awareness warm-up, group check in, and foundational acting exercises developed by Sanford Meisner. The tools of the technique build connection by placing focused attention on your partner and allowing for moment-to-moment authentic response.
o Experience moment to moment authentic connection in pairs.
o Develop verbal spontaneity and point of view.
o Expand your character range and vocabulary.
o Learn advanced techniques for a variety of acting styles.

This class has been ongoing for ten years and is available to new and continuing students. Experienced students explore advanced exercises and progress to working with imaginary circumstances, character, relationship, activities, action, and text.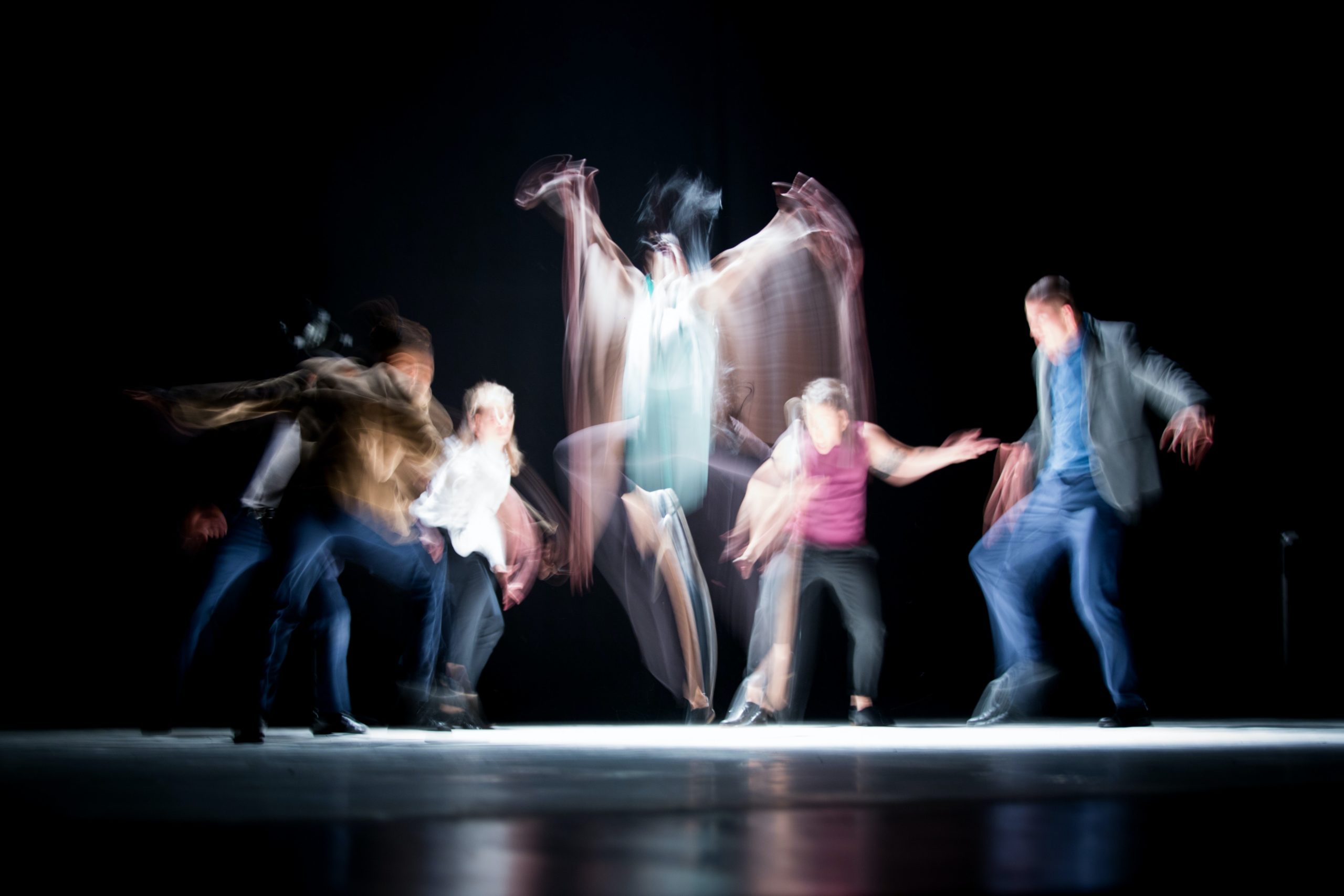 Ensemble Movement & Composition – Viewpoints
This workshop explores myriad possibilities for theatrical collaboration and storytelling. Designed for all experience levels, new students can jump in and play, while those with experience in devising and Viewpoints work will enjoy these elements in different combinations. Working with the full ensemble as well as in small groups, students will have opportunities to create multiple compositions using such elements as kinesthetic response, spatial relationships, tempo, and gesture, with further inspiration from personal writing, poetry, endowed objects and other devising formats.
Monologue Workshop
The monologue has become a staple for actors at all levels. Seasoned actors can use the workshop to polish or work new audition pieces. Beginning actors will receive assistance with monologue selection, explore character and text analysis. We'll focus on creating visceral imaginary circumstances, relationship, objective, obstacle, tactics, environment, emotional prep, and "the moment before."
Communication and Presence for Non-Actors
This workshop offers simple and effective acting tools to the non-actor for cultivating presence and authenticity in daily life. Each workshop begins with physical awareness and relaxation techniques then moves into ensemble group exploration followed by partnered moment to moment analysis and adjustments. The acting skills translate directly to real life communication with business clients, partners and personal contacts.