Workshops for Teens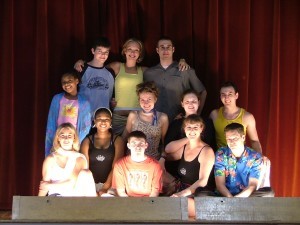 Customized workshops for schools and organizations.
Give your students new tools for creative theatre making.
Some options for programming may include:
Romeo & Juliet Workshop
Shakespeare Re-imagined and fun. Collaborate to devise short theatrical compositions inspired by Romeo and Juliet.
Viewpoints and Composition Workshop
Devised  Theatre.  Learn a common vocabulary for movement in time and space. Apply these tools to improvise movement and compose structured theatrical compositions.
Meisner Workshop
Acting Technique.  Explores trusting instincts, working moment to moment, and reacting with partners. Flexing your imagination and practicing commitment to high stakes circumstances.
Audition Workshop
Take monologue work to the next level. Connect the text and your imagination to your emotional and physical self, creating vibrant and fully developed characters for the stage.  Individual Audition Coaching also available.
Theatre Communication Workshop
Great for Non-Theatre student enrichment and team building.  Students analyze character objectives and scene structure from Professionally Performed Scenes. Then they explore physical theatre exercises that offer engagement, collaboration and creativity.