By Jeffrey Hatcher
Adapted from the novel by Henry James
Directed by JoAnn Johnson
October 1 – October 18, 2015
Read a review from Oregon Arts Watch HERE and a review from Dennis Sparks HERE and from Willamette Week HERE.
"There is, of course, the purely actorly pleasure of watching Harder switch from character to character, which he does not showily (he never even changes costume, wearing formal Victorian men's attire from start to finish) but subtly, with the slightest twisting of the apparatus." – Bob Hicks

"Quite a feat and he does it brilliantly!" – Dennis Sparks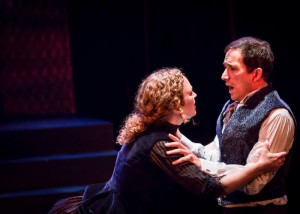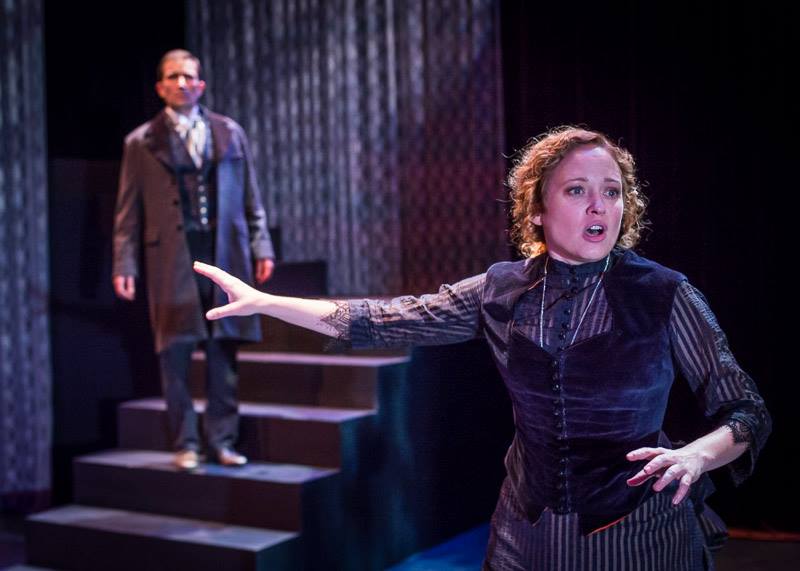 Featuring:
Chris Harder as The Man and Dana Millican as The Woman
As Halloween approaches, Portland Shakespeare Project presents Jeffrey Hatcher's adaptation of Henry James's spine-tingling novel that is part ghost story and part psychological thriller. Are the eerie apparitions encountered by a young governess conjured from a vivid imagination – or a chilling reality. Bring a friend.
Performances:
Wednesdays – Saturdays at 7:30 pm
Sundays at 2:00 pm
Venue:
Morrison Stage, Artists Repertory Theatre
1515 SW Morrison Street
Portland, Oregon 97205
Ticket prices:
Adults: $35
Students: $20
Purchase tickets:
Click here to Purchase Tickets
Or Call 503.241.1278